You may be wondering why I never posted yesterday. And why part 2 of last week's post hasn't been published. I'll give those answers.
Firstly, I remembered that I would have a few new aircraft come in today. This gave me the idea to, instead of a part 2, give some brief previews on these new products that will be reviewed. Be assured that part 2 will come out on or before next Sunday.
1. UMX Radian:
I couldn't resist. The remarkable wind handling of the last one, which I reviewed here, and long flight times made me finally cave in and buy a second one. At least I was able to hold out for four months.
2. Spektrum DX6:
I really enjoyed my old DX6, but it had a problem with no signal coming out only a few months after purchase. I decided to not send it in, but to keep it as a simulator transmitter and get a higher-end transmitter for normal flying. That never really worked out. I ended up getting another DX6i, missing the DX6's features a lot.
So, when the time came for me to really rebuild my fleet, I decided to upgrade to the DX7. However, it was too much money to get at the same time as a Radian, Nano QX, and the NQX's big brother. So I got another DX6, and I'm really happy with it.
(Note: my old DX6 always failed to bind on the first try. I had to try again for it to work. This one binds perfectly.)
3. Blade Nano QX:
I really enjoyed the first one that I had in 2013. It, as I said a previous post about how I got started in RC, broke in August-ish. Then, I got another. That was still going strong until a few months ago. Somehow, I managed to lose it. I guess I'll find it once I fly the new one.
Anyway, the Nano QX is one of the best indoor quadcopters. I would have said it was the best, but then its big brother came along…
4. NEW Nano QX 3D: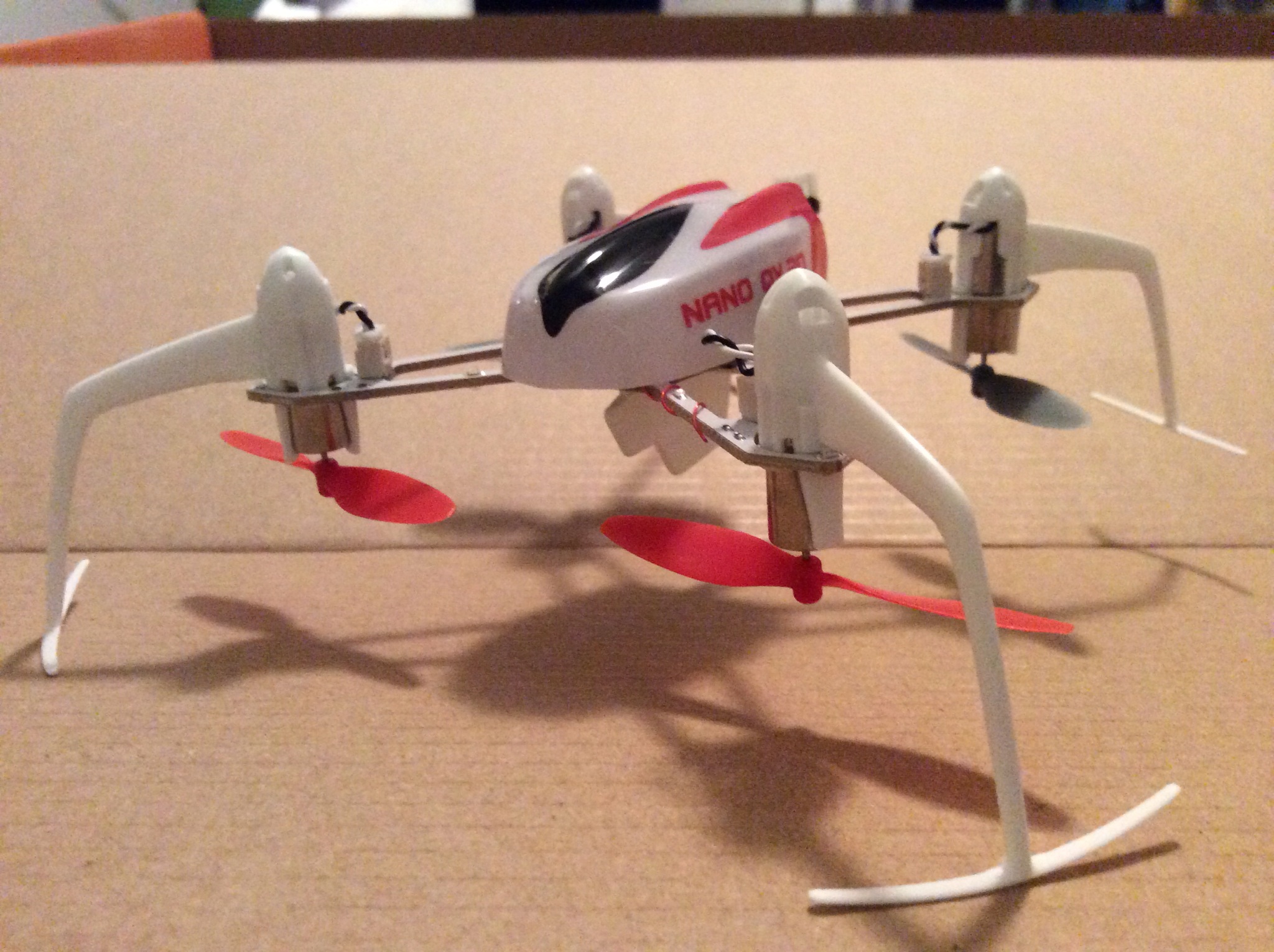 This thing is… AMAZING! I was flying so fast around me in the living room that I thought that my head might spin off from moving in circles to keep it in view. Everything else was blurry, and that was only in intermediate mode!
Even more impressive, the NQX 3D got five minutes forty seconds until LVC with the timer activating/deactivating when the throttle went above/below 25% with this flying! I have decided to try to make the timer start and stop at 10% throttle, leaving the timer at five minutes. Maybe I'll change the timer to start/stop at 25% throttle and last for four minutes.
Conclusion:
Well, there's the new fleet! I'm going to finally review what I haven't reviewed soon.
This fleet actually has some type of structure so I don't buy things left and right. The Radian is the plane that will be flown in high winds, the NQX is the standard house flyer, and the NQX 3D is the indoor pocket rocket! Oh, and the Champ that I've had since Christmas, well, I still think that everyone needs a Champ. Also, the Proto X that I've had for a while is my very, very, very small flyer.
Thanks for reading, and part 2 of last week's post will be posted sometime on or before next Sunday the 1st. Then there's Reader's Opinion, and then more reviews.
Like this post? Subscribe to umFlight!